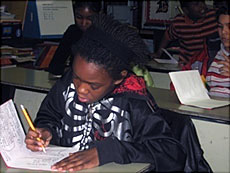 Start Course Now
Course of 5 Sections
In this educator mini-course we explore the purpose of reflection and learn a variety of reflection techniques and questions. Learn to engage the hearts and minds of volunteers and activists in order to increase the meaning of any service experience.
CE Credits
Upon successful completion of this course, the learner may request a certificate suitable for a professional development portfolio, or as proof of educational clock hours that can be used toward continuing education credit in most states. Please contact your State Department of Education for specific information.
Objectives
The learner will
define reflection as thinking critically about a service experience through meaningful writing, creative expression, and discussion.
explore a variety of reflection techniques and questions.
correlate the reflection format to its purpose in the continuum of a service-learning project - before, during, after service.
reflect on personal motivations, experiences, and benefits of engaging in reflection activities.