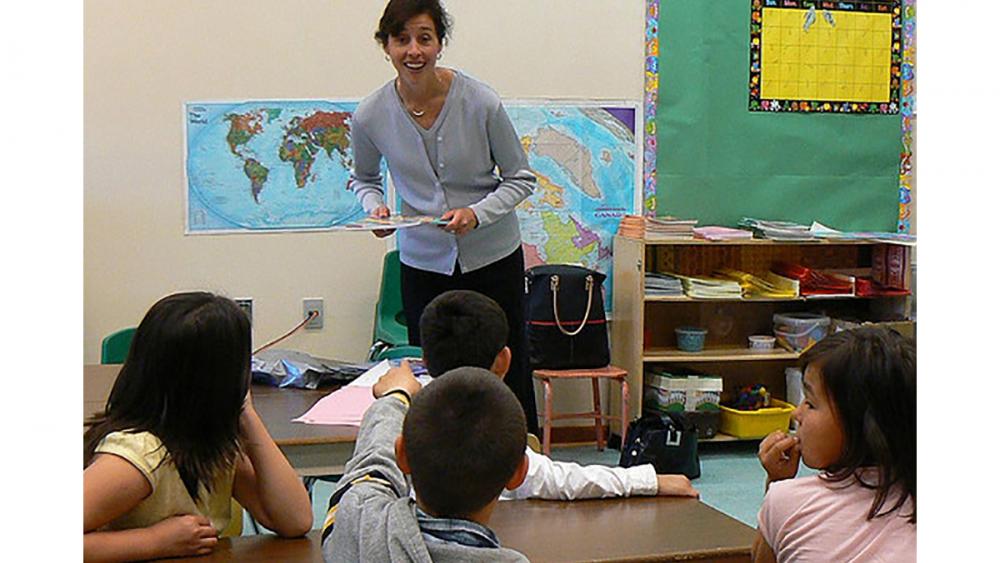 How Do We Teach Philanthropy and Service? Online Educator Mini-Courses Provide Introduction and Background
We help K-12 teachers prepare young people with skills and knowledge for lifelong caring citizenship. As the nation's philanthropy resource for K-12 schools, Learning to Give equips educators across the U.S. to teach students about giving time, talent, and treasure. Learning to Give's 1,700 free teacher-created lessons are based on core subjects and align with state and Common Core standards.
Not all teachers have a background in philanthropy and civic knowledge, so Learning to Give offers a variety of brief mini-courses that take 30-60 minutes and give you a printable certificate upon completion. Earn all the certificates as part of your professional development goals! Online mini-courses equip educators with foundational understanding about philanthropy and service-learning.
How you can use Learning to Give:
Prepare yourself with mini-courses that relate to what you will teach. Learn at your own pace! Earn a certificate!
Search the lesson database for for ready-to-use, student-centered, philanthropy-infused lessons.
Here are some mini-courses that may interest you (More coming this fall!):
Getting Started with Service-Learning: Get a brief overview of strategies and the steps and quality indicators of service-learning.
The Role of Philanthropy in Democracy: Explore what schools teach about democratic citizenship, social contracts, and core democratic documents.
Teaching Philanthropy 101: Gain knowledge to help high school students understand issues and resources in their communities so that they can make informed decisions about contributing their time, talent and treasure.
Reflection in Service: Explore the purpose of reflection and learn a variety of techniques and questions that engage the hearts and minds of volunteers.
Why I Serve: Explore the research-based motivations for giving time, talent, or treasure for the common good.
Servant Leadership and Collaboration in Philanthropy: Explore how servant leadership, generosity, and collaboration can help groups lead change. We learn from philanthropic leaders in Michigan about how nonprofit, government, and business leaders work in partnership to make a difference.
History of Philanthropy: Learn about philanthropy in ancient civilizations and religions. Explore the philanthropy of major social movements in the history of the United States.