Thank you for visiting the Learning to Give store!
Available Now:
Activity and Discussion Cards - $10 per deck including shipping & handling when mailed within the U.S. - additional fees may apply on international orders
Here's the deal, select randomly or choose cards that fit themes relevant to your family or group. Bond together while taking action to build community, empathy and caring, using the discussion starters and activity suggestions provided. There are enough cards for each month of the year, so why not add a note to your calendar? Great for Saturday mornings, at a club meeting, the evening meal, at family holiday gatherings or while waiting for your food at a restaurant!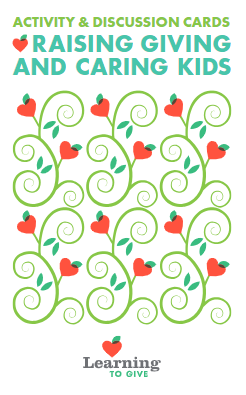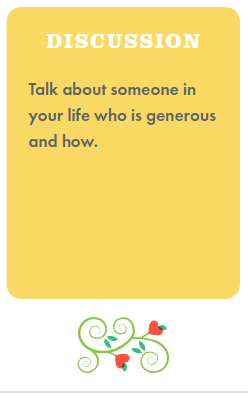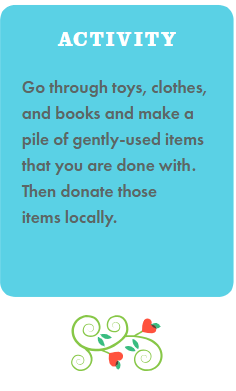 "The

cards

are great! We actually used some of the questions to launch our introductions for our Philanthropy Initiative Class." -Christy Godinez, CA
"I LOVE THEM!! Using them with my STUCO and will with Service Classes." -Liz Benstead, NC
Please note, all purchases are made through the Council of Michigan Foundations, the parent organization of Learning to Give. Your bank statement will reflect this.