Sample Messaging for #Teach1 Lesson on #GivingTuesday
Please share #Teach1 opportunity with your network. Email or Tweet messages to help us activate teachers to #Teach1 lesson about environmental justice and civic action
Sample email message or newsletter notice for your network:

How can classrooms get involved in #GivingTuesday? We know that conversations about giving inspire action.
Learning to Give has free K-12 lessons that infuse academic lessons with the how and why of giving and service.
Teachers TeachOne lesson about service and citizen participation. This helps build a culture of service and empowerment at your school!
The lessons are easy to search and use, and they are aligned to teaching standards. Not an add-on, but an enrichment!
Start conversations and action that impact students' lives, not just their year! Start by asking all the teachers in your building to #Teach1 lesson on #GivingTuesday on November 28
Help us bring youth into the conversation by spreading the word to teachers in your network. Tell your friends to join the movement!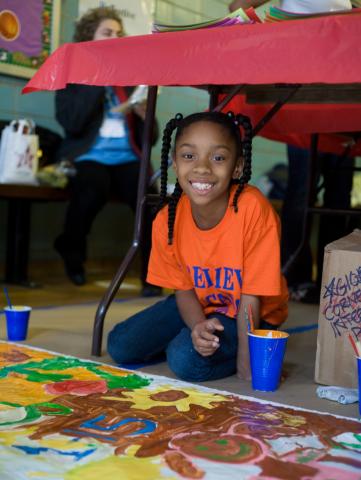 The Result:
Students gain knowledge of philanthropy, the community, and how to be responsible citizens.
Whole schools talk about issues and take action to make the community stronger.
Students recognize they are valued for who they are as learners and community members.
How does it work?
Step one: Find a Learning to Give lesson plan for your grade level and subject area
Step two: TeachOne lesson and lead a discussion about what we care about
Step three: Share your experience through Twitter at #teach1
Sample Tweets:
Make giving a classroom priority! Join the #GivingTuesday movement as a class or school http://fb.me/3kHw0mW04
It's that time of year again, time to focus on giving & kindness! K-12 lesson plans free at: http://www.learningtogive.org/teachone #Teach1 #GivingTuesday
#GivingTuesday & philanthropy education go hand-in-hand. Give time, talent, or treasure! Lessons at http://www.learningtogive.org/teachone #Teach1
TeachOne in your classroom & rally others in your building for #GivingTuesday, November 28! http://learningtogive.org/teachone #Teach1 #edchat #bekind
#IdLikeToTeach the world that "We ALL have something to give!"
TeachOne of these four #GivingTuesday lesson plans to inspire giving and service! http://learningtogive.org/teachone #Teach1 #teacherlife #edchat
Feel free to use the below images in your messaging!