TeachOne for Earth Day
Each young person has a voice, heart, and hands to take big and small actions for a meaningful purpose.
Join millions of people around the world to take action on a day centered on environmental stewardship. April 22, Earth Day, is a day to express gratitude to the earth for its gifts of life and abundance and a day to listen, learn, and take action. The gift we can give back to the earth is our care and advocacy for its health. We can also pay attention to its beauty and share it with others. What can we do as stewards of the earth on Earth Day and every day?
"We make a grave error if we try to separate individual well-being from the health of the whole." – Robin Wall Kimmerer
Lesson Plan for Earth Day
Educate and Motivate to Action with our newest Earth Day featured lessons and activities below. To find others, use the green SEARCH button at the top of the website to find lessons and resources about the environment, trees, animals, and stewardship. Refine your search with keywords and grade level.
The World Outside
Earth Day
Children get outside and play in nature and recognize the beauty of diverse living things in their environment. Their service project is to share nature with someone else in a creative interaction.
Humans and Nature Flourishing Together
Earth Day
Youth explore how individuals can act in ways that honor the earth. Participants learn the importance of mutual flourishing between humans and nature as we work toward a pathway to sustainability for all. Motivation and education move toward a call to action to seek justice for all of creation.
---
Simple Service Projects
---
Literature Guides for Discussion and Learning
These literature guides linked below facilitate one-to-one, small group, or classroom reading of a book. The guides provide before, during, and after-reading discussion questions. Choose from activities and discussion questions to build understanding of historical stories of courage, leadership, and service to others.
The Gardener by Sarah Stewart
Lydia Grace shows her love for her gruff uncle through her extraordinary talent with growing things. We learn that joy in simple things, as well as selflessness and courage help us do hard things.
Each Living Thing by Joanne Ryder
In today's world, it's often easy to be so busy rushing about that we forget to pause and appreciate all the living things around us. Spring is a wonderful time to enjoy nature together, and reading this book is a good first step. Take up the challenge to "Be aware of them…take care of them…and…let them be."
If You Plant a Seed by Kadir Nelson
Kadir Nelson's book "If you Plant a Seed" weaves a simple tale about the benefits of kindness and generosity and the consequences of acting selfishly. With beautiful illustrations and sparse text, Nelson masterfully conveys the power each one of us has to act in ways that help our community..
Seeds of Change by Alexandra Penfold and Suzanne Kaufman
This true story of Nobel Peace Prize winner Wangari Mathaai is an inspiring tale of environmental activism and the power each one of us has to help protect our world.
The Lorax by Dr. Seuss
This classic children's tale, The Lorax, is a timeless call to protect and preserve our natural resources. The Lorax explores the interconnected world of nature and the possible damage if we don't act responsibly. This book demonstrates the all-too-real consequences for careless consumption and greed. The reader is challenged to develop empathy for the animals and plants who share our planet and stand up for the voiceless.
Miss Rumphius by Barbara Cooney
What is our responsibility in the world? To Alice Rumphius, her responsibility was to do something to make the world more beautiful. But what does that mean to her and what does it mean to you? Making the world a more beautiful place may seem like a big task, but small simple gestures may have a bigger impact than you imagine. This book inspires the reader to think of small ways to do something for the common good. What will you do to make the world more beautiful?
---
More Earth Day Lessons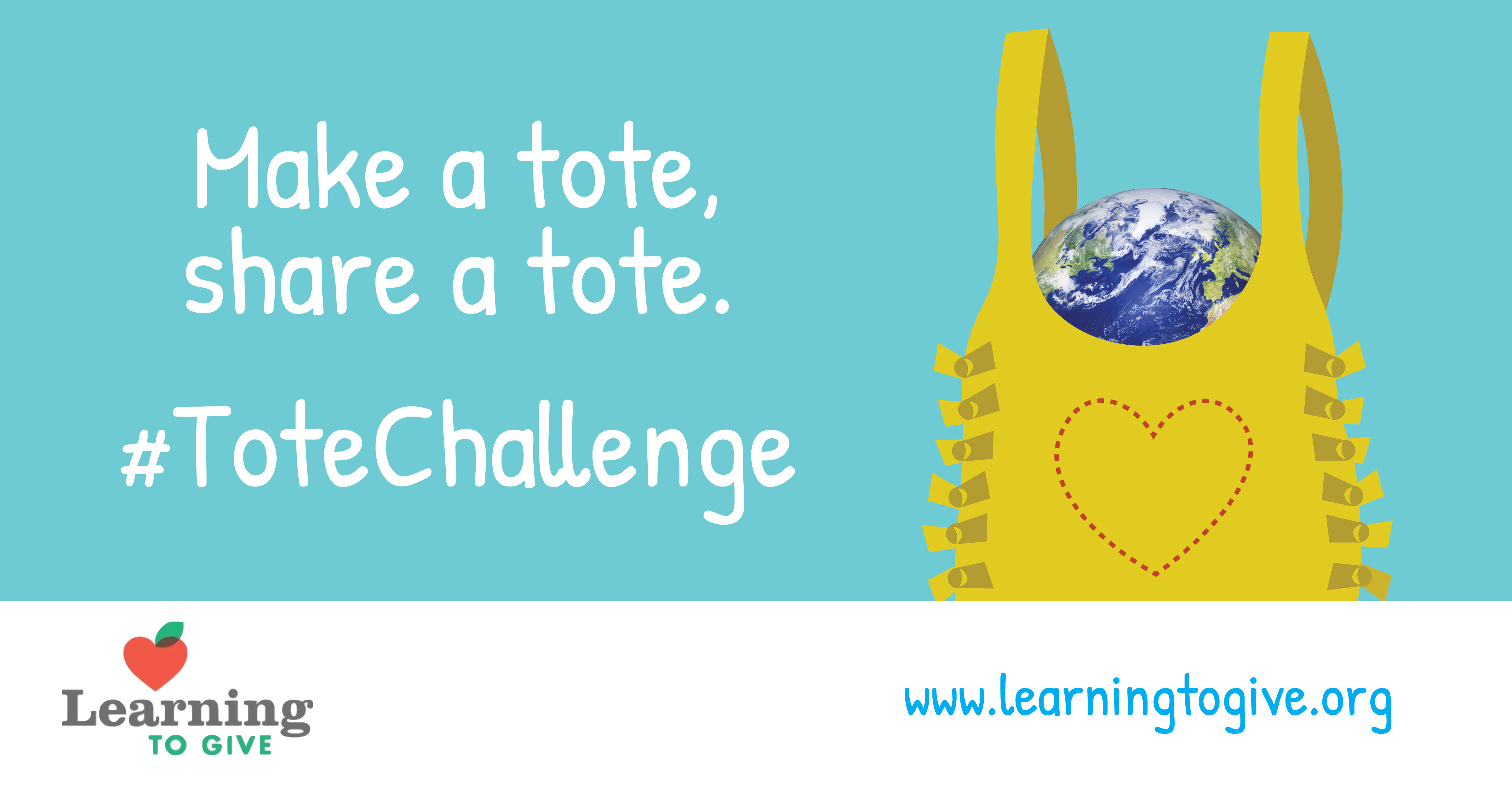 Begin with an investigation of the problems caused by plastic shopping bags, and spark youth passion for taking action. They may propose creative solutions, or follow this group project challenge to design a reusable shopping tote out of an old T-shirt using engineering, problem-solving, creativity, and communication. They take action by using and sharing their homemade totes and by educating the community about problems and solutions to the plastic bag crisis.
TeachOne: Coming Together for Environmental Action
Earth Day
Learners identify an outdoor space that needs cleanup, and they survey all the possible stakeholders before they take action together. With a goal of building peaceful and inclusive communities (UN Sustainable Development Goal #16), listening to others' perspectives is key to moving forward together for a better world.
---
---
TeachOne with your classroom or whole school
to empower youth to "do good" and "do well."
Include TeachOne as a way to jumpstart conversations of giving all year long. Learning to Give's TeachOne lessons consist of a single-session lesson and service project to help educators and youth leaders introduce different issues and a variety of ways to be generous. This way we grow our different generosity muscles along with deeper understanding of our communities.
Back to School

#GivingTuesday

Martin Luther King Jr. Day

Earth Day
TeachOne Feature Lessons
Back to School
These lessons teach respectful language for positive group formation. Using literature to build relationships through trauma-informed practices, facilitators teach youth the choices they have to influence peaceful and inclusive communities. As a service, students make and donate "calming kits" filled with homemade items that sooth someone who is feeling anxiety or trauma.
TeachOne: King's Words of Challenge
Martin Luther King, Jr. Day
These lessons and projects give tools and tips for discovering our spark and celebrating the diverse contributions we all can make. Students internalize "I matter in my communities." As a service project, secondary youth design and take a poll to find out what issues others care about. Younger children bring joy and connection to others in the community.
Back to School
Inspire youth to get creative and take action to collect and redistribute used crayons to children that need them. Develop community connections and make art!
Martin Luther King, Jr. Day
Teach tools of generous listening and visual literacy. Youth create and share a poster with a simple image and simple text to communicate a message of kindness, diversity, and/or community.
Earth Day
This project captures participants' love for the outdoors and shows them how they can use their passion to give back to their community and feel good.