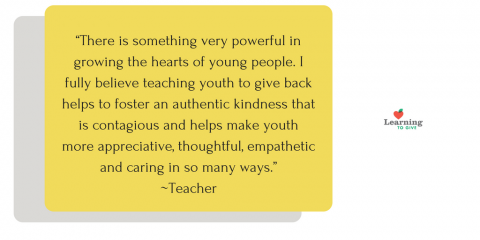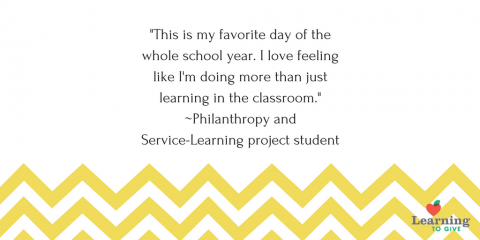 Learning to Give is grateful to our generous sponsors and supporters at all levels. We are passionate about collaborating with educators to prepare young citizens by teaching philanthropy and kindness in the classroom. With their support, we are helping the next generation learn the attitudes and habits of service and civic participation for change.
Donors/Supporters
Kellogg Foundation
Indiana Association of School Principals
Social Innovators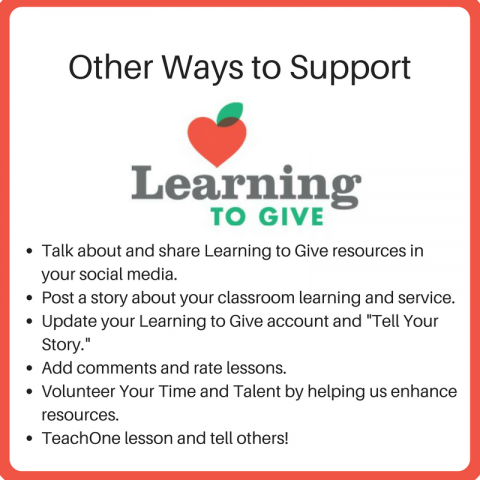 McGregor Fund
Enlight Foundation
Friends of Learning to Give
Jennifer Kulczycki and the Kresge Foundation
F. Martin and Dorothy A. Johnson Family Fund
Dwight Burlingame
Annie Hernandez
Mike Goorhouse
Cindy McNeil
Adam Seaman and the Schusterman Foundation
Rachel Hutchisson and Blackbaud Corporate Philanthropy
Anonymous donors
Foundations and corporations interested in supporting the work of Learning to Give can contribute to our mission of equipping teachers so all youth are knowledgeable and empowered for lifelong engagement in philanthropy as givers of time, talent, and treasure for the common good. We invite you to contact us for more information about opportunities, benefits, and our network.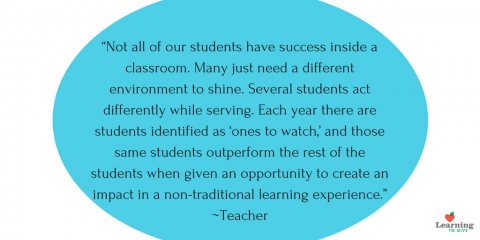 Photo credit: Merrimack College - School of Education by Merrimack College is licenced under CC BY 2.0