Philanthropy Knowledge
Share the language and power of philanthropy with youth of all ages! Introduce and explore the many concepts that develop their voice and care for the world.
---
Read and Discuss Books
These great books help us talk about giving and community. We have combined selected literature with thought-provoking discussions and activities. The conversations focus on generosity and caring with themes of empathy, respect, inclusion, perseverance, responsibility, and justice. Reading with someone is an opportunity for developing relationships across ages and differences.
---
Youth Podcast about Philanthropy
Young people can be civic actors, philanthropists, and community builders...but only if we get out of their way! The "Kids are Philanthropists, Too!" podcast and discussion guides are for people of all ages to explore important social challenges with kids as your guides.
---
Philanthropy Video Activities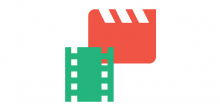 These brief videos are great for the classroom, youth club, or grantmaking meeting to build understanding of philanthropy and the nonprofit sector. Each guide includes a 2-15 minute video clip, discussion questions, and a follow-up activity.
Plus, explore Learning to Give's YouTube channel for more videos.
---
White Papers
White Papers are brief articles about concepts, people, and organizations related to philanthropy. They highlight the importance of philanthropy and are appropriate for anyone - teen or adult - interested in learning more about the history and role of philanthropy.
---
Youth Group Facilitator Guide
These videos, activities, ideas, toolkits, and discussion starters support a year of youth group engagement.
---