Betsy Peterson
Director
Betsy Peterson is a former teacher with a heart for experiential learning and community involvement. Betsy first learned about the impact of philanthropy education when Learning to Give piloted its lessons in Michigan schools, demonstrating that the skills, joy, and power of philanthropy could raise youth engagement. Ms. Peterson started at Learning to Give as a consultant and has served as an editor, writer, director of curriculum, and director.
Ms. Peterson believes that as more youth learn about ways to be generous and active in the community, we all have a stronger and more kind future.
---
Read about Learning to Give's vision and mission here.
---
Learning to Give Ambassadors
Liz Benstead teaches Civic Engagement/Service/Service Learning within the specials rotation to all K – 5 students at Rocky River Elementary in Concord, North Carolina. She firmly believes that the three T's of philanthropy (time, talent, and treasures) are just as essential as the three R's in academics (reading, writing, and arithmetic). She is passionate about educating the whole child by using project based and service learning within the classroom.
She obtained a Bachelors degree in Elementary Education from Rivier College in New Hampshire and a Masters in Secondary Education from Simmons College in Boston. After teaching middle school for twenty years in Massachusetts, she moved to North Carolina (to escape the harsh New England winters).
Liz is currently an executive board member on the North Carolina Service Learning Collation. She is also working with North Carolina Legislators to incorporate a food recovery program, at all NC public schools. The Food Bus project promotes food recovery for the sake of alleviating hunger by collecting unused/unopened food leftover from school lunches, instead of throwing in the garbage. Rocky River Elementary recovered/donated 3,000 pounds of food to the Cabarrus County Food Bank during the 2017/2018 school year.
Liz joined the LTG Ambassador Trainer team during the 2018-19 school year.
---
is a Language Arts teacher at Legg Middle School in Coldwater, Michigan. Philanthropy Education has become "how we do things" in Kathy's classroom. "It's a philosophy of teaching that addresses the whole student and reaps many benefits and rewards," she says. "It has revolutionized my teaching and ability to impact my students."
Kathy has been able to make connections with students that she never dreamed were possible. Students know she cares and she demonstrates this through introducing them to something (service) that will help build their confidence and self-esteem. "I don't think we'll ever know the full impact of this, but I can tell that it's made a huge difference in the culture of my classroom." Favorite Quote: "It's nice to be important but it's more important to be nice!"
Kathy joined the LTG Ambassador Trainer team during the 2018-19 school year.
---
has been an educator at Fairfax County Public Schools in Virginia since 1984. Joyce was a classroom teacher for 13 years, Technology Training Specialist for 14 years and for the last seven years, Joyce has been a STEAM (Science, Technology, Engineering, the Art and Mathematics) Programs Coordinator providing after-school and summer experiences for underserved populations to learn and develop knowledge and skills with Environmental Action, Robotics, CODING, Technology integration and Maker Spaces.
Joyce is very PASSIONATE about ensuring ALL children have access to educational resources and programs that "engage, inspire and develop skills to thrive!"
Joyce joined the LTG Ambassador Trainer team during the 2018-19 school year.
---
Dr. Kait Pressnall
currently serves as the assistant middle school principal of Winfield Middle School and the district EL coordinator in
Winfield, Kansas
. She graduated with her bachelor's degree in elementary/bilingual education with an emphasis in English learner education from Kansas State University, GO CATS!!!! She began her teaching career as an EL teacher, during that time she began her Master's program in special education at Wichita State University. She was hired at her current school nine years ago and has served as a 7th grade ELA teacher and after one year moved into a 7th and 8th grade interrelated teaching position.
Through the school redesign process, Kait has renewed her love and passion for service-learning. Kait is currently helping her school to adopt grade level philanthropies. Students across all grade levels are working within and outside the classroom to help their community. Kait has always believed in teaching not only content but also social/emotional skills. She believes that teaching content standards can happen within and through service learning, and social emotional lessons.
After graduating with her Master's, she quickly entered the Doctorate of Education program at Southwestern College. Four years ago Kait left the classroom and moved into administration. Additionally, Kait is married and is a proud mom of two boys. Her family enjoys camping and traveling anytime that they can.
Kait joined the LTG Ambassador Trainer team during the 2019-20 school year.
---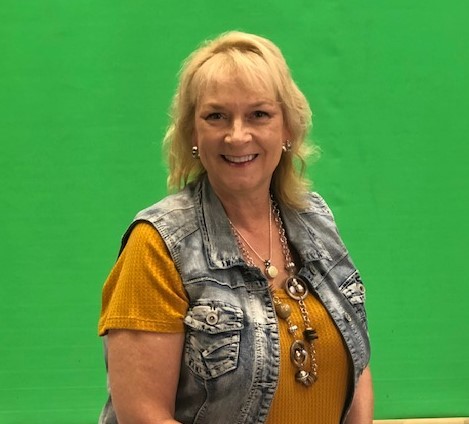 Lisa Sandor is a teacher in a GSRP (Great Start Readiness Program) classroom in Allegan, Michigan.
She received her Bachelor degree with a concentration in Early Childhood Education. Lisa is a member of NAEYC and TEACH certified. Lisa has been an active member with LTG for the past 5 years and has used many of the available lesson plans and ideas in her own classrooms. "Introducing children to Philanthropy at such an early age is a wonderful opportunity to start them young; caring for, doing for, and appreciating others."
She has 4 grown children and 5 grandchildren. She resides in Allegan, Michigan and in employed by Allegan AESA for the State of Michigan. Lisa states she is honored and excited to be chosen as one of the new Trainer Ambassadors for LTG. "I am looking forward to sharing my classroom experiences with other early childhood and elementary school teachers."
Lisa joined the LTG Ambassador team during the 2019-20 school year.
---
is the Founder and Executive Director of Courteous Kids/Life Launch based in Ashland, Nebraska since it was an idea in 2006. Ms. Budz is a graduate of the University of Wisconsin-Stevens Point. She began her career in the in the environmental sciences. As an outreach educator, she worked in the conservation field with the water management districts in Florida and later with the University of Florida's Extension Service before moving with her young family to Nebraska.
Mary's love for teaching, designing and developing hands-on, quality instructional youth programs has transcended into Courteous Kids and Life Launch which became a 501c3 in 2013. Since its inception, the nonprofit has touched over 15,000 young lives with the message and skill building instruction of becoming a kinder and more confident person. Ms. Budz is married and has three grown children and loves the rural life and gardening opportunities of Nebraska!
Mary Beth joined the LTG Ambassador team during the 2019-20 school year.
---
---