Voting and Civic Participation
Keywords:
Civic Responsibilit/Virtue
Elections
Voting
YGFGservice
Youth Advisory Committee
One of the fundamental purposes for education is to prepare youth for responsible citizenship. This includes caring for others and the common good, understanding how government, business, and nonprofit systems work, following current events, learning how to identify reliable information, listening to diverse points of view and having civil conversations, voting, and advocating for a cause. This toolkit includes background information and project ideas related to civic participation.
This toolkit guides youth, educators, group leaders, families, and community groups as they investigate the issues of voting and civic engagement and prepare to take action. Contents:
Current story 
Definitions
Key questions
Background
Lessons and activities
Resources in your community
Project ideas and guide to service-learning
Quotes
---
Advocacy through Policy Change
Everyone has a passion. Your passion could be playing sports, fighting for animal rights, or drawing. Everyone has different passions. Luckily, youth have the voice and heart to advocate for their passions. 
"Every great dream begins with a dreamer. Always remember, you have within you the strength, the patience, and the passion to reach for the stars to change the world." - Harriet Tubman
Share these videos of empowering youth voices and the history of voting
Become inspired to use your voice by watching this video about the Juvenile Law Center's Youth Advocacy Program! This program has prepared young people to lead advocacy and policy reform efforts in their local communities and beyond. Youth speak directly to government officials to influence people in power to make change.
The video below outlines the history of voting, including the stories of when African Americans, women, and young people got the right to vote.
---
Advocacy and Voting
Learning about issues and using our voice is a right and a civic responsibility and vital to a healthy democracy. This guide defines advocacy and guides a variety of ways to take action.
This Michigan Voting Guide provides tips and links to help youth take action with their voice. 
---
Definitions and Key Questions
See the handout below for Vocabulary and Key Questions related to civil society. 
Definitions: 
As young people build knowledge and passion for voting and civic participation, they can look up vocabulary and read more about the issues and needs. Here are some of the relevant vocabulary words.
advocacy
vote
voter suppression
gerrymandering
democracy
Key Questions for Learning and Service:
These key questions may guide investigation or generate inquiry about other areas of interest. The best service-learning experiences follow the passions of youth and local concerns. Here are some sample questions:
Why does each person's vote matter?
Have you participated in an election before? This could be a student council election, voting for a team captain, etc. Why did you decide to participate in this election? How did your vote impact the outcome?
Where do you see opportunities for growth related to participation in your community? How can you encourage others to get involved in issues you care about?
 How does your community address issues related to voting? Is voting accessible for everyone? Does your community host candidate forum nights? What can you do to improve voting within your community?
---
Background Information
The ideals of the First Amendment were firmly planted in the colonies long before the adoption of the Bill of Rights. The rights of free speech and the right to petition the government without reprisal were advocacy bedrocks for the "Founding Fathers" as well as for the current advocacy leaders, such as Black Lives Matter. Share these background resources to inspire and inform youth about civil society. 
Lesson Plans
Learning to Give has hundreds of lesson plans to inspire and inform youth action. Search our full list of civics-related lesson plans for topics that fit your interests and age of your kids. Narrow your search with keywords like Constitution, advocacy, or an issue area. Here are some sample lesson plans:
---
Community Resources
For meaningful service-learning projects with long-lasting impact, connect youth to people and nonprofit organizations in the local community related to their civil society area of interest. This is an opportunity for a field trip (may be virtual) or for an expert to teach about issues and what is already being done. Youth may write, call, or interview experts about needs and partnerships. 
Local nonprofits

Local politicians/officials (city council representatives, mayor, city commissioner, state representatives)

Local activists who share information and organize events (environment, human rights, hunger, foster care, etc.)
Local political party office
City Hall or library
---
​Project Ideas 
There are four types of service. The ideas below are grouped by these types. The best service-learning experiences follow the passions of youth and local concerns. These are provided to start conversations and ideas. 

This overview Guide for Planning Service-Learning describes each step of the process and actions to take.
This blank chart for Planning Service-Learning helps youth prepare for who does what for maximum service and learning impact
---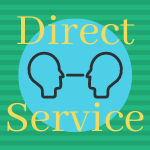 Register to vote if you are 18 or older.
Conduct a voter registration drive.
Create a registration guide.
Volunteer at events that are sponsored by local or state government. 
Create a guide about an issue you care about and share it with friends.
Practice active listening with this Service Sparks: Listen with Generosity guide
---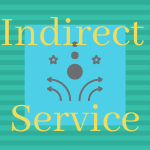 This Service Sparks: Advocacy Posters project helps you use images and words to inform and persuade to make change.
Using social media, help spread information about election logistics and encourage people to vote
Using social media, create an information campaign about an issue of concern to you and your peers
Create voting buttons, brochures, and PSAs to persuade about an issue or encourage voting.
Volunteer for a campaign
Share information about elections other than Presidential: school board, city council, and judges, as well as ballot issues.
---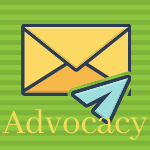 Research the importance of fair representation on jury duty. Advocate for best practices in your county. 
Learn about local issues and share information on social media.
Attend a candidate forum and advocate for issues of concern to young people
Involve youth in a petition or local community advocacy efforts. Contact local community activists or nonprofit organizations as resources.
Hold a community information night to inform community members why voting is important
Meet with lawmakers or write a Letter to Your Representative

---
Research and report on the history and current status of the Voting Rights Act
Research rules and guidelines about where, when, and how to register to vote. 
Research and create a Citizen's Quick Guide to an issue
Youth could research what it's like as a day in the life of a president or another governmental official. They could present to other classes or the school on their findings for President's Day. 
---
Literature Guides
Say Something literature guide provides before, during, and after-reading discussion questions. Perfect for youth activists everywhere, this timely story reminds readers of the undeniable importance and power of their voice. 
Sometimes People March literature guide provides discussion questions for this picture book that tells of people working for change. This book inspires the reader about using their voice together with others. It is a celebration of our common humanity and illustrates the importance of  working together.  
---
Quotes
Ways to use quotes with youth: Use it to spark conversation. Write about its meaning or do research on the person or topic. Represent the quote visually and display in social media. Tell whether you agree or disagree with the quote. Rewrite it to speak for you. 
"Voting is the most precious right of every citizen, and we have a moral obligation to ensure the integrity of our voting process." — Hillary Clinton
"The best way to predict the future is to create it." — Abraham Lincoln
"The vote is precious. It is the most powerful non-violent tool we have in a democratic society, and we must use it." — John Lewis
"It's not enough to just want change ... You have to go and make change by voting." — Taylor Swift
"Our lives begin to end the day we become silent about things that matter." — Dr. Martin Luther King, Jr.