Keywords:
Art from the Heart
Service Project
Service Learning
Service Plan
Visual Arts
Visual Arts: Create/Communicate
YGFGservice
Youth Advisory Committee
The nonprofit sector assures we have the arts in the form of museums, theaters, ballet, and public art. Through the arts, people gain joy and explore and discuss the themes of life. Art may be an expression and communication tool to advocate for issues. This toolkit includes lesson plans, project ideas, and background information related to the arts. This toolkit includes lesson plans, project ideas, and background information related to the arts. 
This toolkit guides youth, educators, group leaders, families, and community groups as they investigate the issue of arts and culture and prepare to take action. Contents:
Current story
Definitions
Key questions
Background
Lessons and activities
Resources in your community
Project ideas and guide to service-learning
Quotes
---
Exposure to Arts and Culture
Through visual, performance, and other art forms, people gain joy and explore the themes of life. Art conveys meaning, cultural themes, and creative expression. Whether we are communicating our emotions, passions, perspectives, or goals, having a platform to express oneself is a gift and a necessity. Youth have the ability to create art to communicate their thoughts and can make changes to support arts and culture through advocacy and action.
"Art enables us to find ourselves and lose ourselves at the same time." – Thomas Merton
Share this example of youth action.
This video displays an afterschool program that embraces cultural identity through dance. This youth program allows students to enjoy the art of dancing while learning more about culture, community, and social emotional skills.
---
Definitions and Key Questions
See the handout below for Vocabulary and Key Questions related to arts and culture.
Definitions:
As young people build knowledge and passion for arts and culture, they can look up vocabulary and read more about the issues and needs. Here are some of the relevant vocabulary words.
artist
culture
funding
expression
public art
Key Questions for Learning and Service:
These key questions may guide investigation or generate inquiry about other areas of interest. The best service-learning experiences follow the passions of youth and local concerns. Here are some sample questions:
When did a poem, image, or artistic experience cause you to think differently? Describe how you might use an art form to persuade.
Tell a story about a time a piece of artwork impacted you. What emotions did you feel? Why did this piece of artwork have an impact on you?
What kind of public art would you make?
How do people celebrate and express their heritage and family culture through the arts? Where and in what format have you learned about others through art?
---
Background Information
Share these background resources to inspire and inform youth about the arts and culture.
Lesson Plans
Learning to Give has hundreds of lesson plans to inspire and inform youth action. Search our full list of arts-related lesson plans for topics that fit your interests and age of your kids. Narrow your search with keywords like music, public art, museum, or the name of a cultural group or famous artist. Here are some sample lesson plans:
---
Community Resources
For meaningful service-learning projects with long-lasting impact, connect youth to people and nonprofit organizations in the local community related to their arts area of interest. This is an opportunity for a field trip (may be virtual) or for an expert to teach about issues and what is already being done. Youth may write, call, or interview experts about needs and partnerships.
Art, music, band, and drama teachers
Local artists
Dance companies
Orchestras or symphonies
Theatre companies
Local opera companies
Art museums
Local art galleries
Arts-based nonprofit organizations
---
​Project Ideas
There are four types of service. The ideas below are grouped by these types. The best service-learning experiences follow the passions of youth and local concerns. These are provided to start conversations and ideas.

This overview Guide for Planning Service-Learning describes each step of the process and actions to take.
This blank chart for Planning Service-Learning helps youth prepare for who does what for maximum service and learning impact
---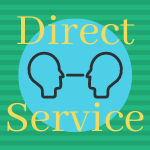 Have youth research what arts organizations are in your community. Contact these organizations to see if they would be interested in doing an event with youth to help them fundraise for the organization. Event ideas could include a performance, an art auction, a workshop or anything else.
Make a game of decorating and hiding treasures for younger neighbors to find with this Service Sparks: Neighborhood Ladybug Hunt
Take youth on a field trip to a nonprofit arts organization's play or musical performance. Ask them to write about their reaction to the performance and give them background information, if necessary. Have youth write their own plays and skits based on their lives or what they're learning in history or another subject. Perform the plays and skits for the school or the community.
Paint a mural at the school or in the community.
Use recycled items to make an art piece representing sustainability.
Youth may partner with younger children to do art projects or music lessons.
---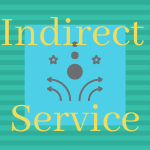 Contact local schools that may be facing challenges with their arts programming. Ask them what needs they have and start a drive for donations. Musical instruments, art supplies, sheet music, costumes and clothing, and other materials may be needed.
Attend a local dance performance.

Visit an art museum in your region. Discuss the importance of preserving and enjoying the arts.

Invite a local artist to come to your classroom for a discussion on the arts or a workshop.
Host a school or community-wide art auction with student art and pieces by local artists.
---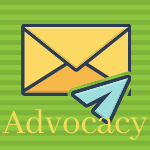 Youth design and paint on blank canvas bags. They could use these bags as a fundraiser for a local arts nonprofit or to raise awareness about the arts community in your area.
Write letters to your local community foundation or school district to provide more funding for the arts
---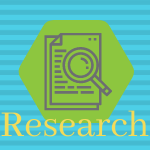 Research the number of arts programs available to kids from all backgrounds and investigate ways to include more affordable art into your community
Research different cultures and how they use art as a way of expression.
---
Literature Guides
provides before, during, and after-reading discussion questions. This book shows the grace of children to let down barriers that may seem to be in the way. We learn from Grace to persevere and not let false ideas about gender and race stop our dreams.
provides discussion questions for this picture book that combines English and Spanish for a lyrical celebration of a summer holiday. We spend a few delightful moments immersed in the details of any outdoor community or cultural celebration. The familiar elements of music, parade, costumes, food, and togetherness bring meaning to the Spanish words sprinkled in.
---
Quotes
Ways to use quotes with youth: Use it to spark conversation. Write about its meaning or do research on the person or topic. Represent the quote visually and display in social media. Tell whether you agree or disagree with the quote. Rewrite it to speak for you.

"Creativity takes courage" ― Henri Matisse

"Every child is an artist. The problem is how to remain an artist once we grow up." ― Pablo Picasso

"The principles of true art is not to portray, but to evoke" ― Jerzy Kosinski

"Art and love are the same thing: It's the process of seeing yourself in things that are not you." ― Chuck Klosterman
"If art is to nourish the roots of our culture, society must set the artist free to follow his vision wherever it takes him." ― John F. Kennedy

"Art and culture are nonetheless vital, essential even, to what it means to be human, yet digital abundance has diminished our sense of their worth." ―Astra Taylor