Crisis Preparation and Response
Keywords:
Crisis
Disaster: Human Made
Disaster: Natural
Health and Disease
Time/Talent/Treasure
When a crisis upends life or disaster strikes, whether caused by nature or humans, the humanitarian spirit of individuals and communities swells. The lesson plans, project ideas, and links to nonprofit resources in this toolkit provide opportunities to discuss our response to a crisis and explore actions that young people can take before and after disaster strikes.


This toolkit guides youth, educators, group leaders, families, and community groups as they investigate the issue of crisis response and prepare to take action. Contents:
Current story 
Definitions
Key questions
Background
Lessons and activities
Resources in your community
Project ideas and guide to service-learning
Quotes
---
In Times of Crisis
Crisis is inevitable. Whether a community experiences a natural disaster such as a hurricane or a pandemic like COVID-19, people respond with empathy and action. We can do some preparation in advance or respond with generosity to these unexpected events. Youth have the ability to take action and work in collaboration in these distressing situations!
"Crisis forces commonality of purpose on one another." –  Michelle Dean 
Share this example of youth action.
A community in Canada is experiencing a crisis of too much mercury in the water in a region of Ontario. The youth who are affected by this health disaster are advocating for change to alleviate the challenges brought on by this crisis. 
---
Definitions and Key Questions
See the handout below for Vocabulary and Key Questions related to crisis response and preparation. 
Definitions: 
As young people build knowledge and passion for crisis response and preparation, they can look up vocabulary and read more about the issues and needs. Here are some of the relevant vocabulary words.
natural disaster
crisis
pandemic
trauma
Key Questions for Learning and Service:
These key questions may guide investigation or generate inquiry about other areas of interest. The best service-learning experiences follow the passions of youth and local concerns. Here are some sample questions:
What are potential disasters that could occur in your area? What can you and your family do to best prepare for these crises? 
Where do you see opportunities for growth related to crisis preparation in your community? 
How has your community responded to past crises (ex: tornado, COVID-19)? What do you think the philanthropic community did well? What things can improve for next time?
What do you think a community should or can do to help people cope with trauma from a disaster?
---
Background Information
Share these background resources to inspire and inform youth about crisis response and preparation. 
Lesson Plans
Learning to Give has hundreds of lesson plans to inspire and inform youth action. Search our full list of crisis-related lesson plans for topics that fit your interests and age of your kids. Narrow your search with keywords like natural disaster, hurricane, fire, pandemic, or the name of an organization that helps in a crisis. Here are some sample lesson plans:
Disaster Relief - You Can Count On Me! (K-2) - This lesson introduces learners to opportunities to respond to a natural disaster. The lesson will introduce vocabulary terms spend, save, and donate.
Natural Disasters (high school) - The learners compare two disasters on opposite sides of the world and discuss human need and response of individuals and organizations.
Disaster Relief; Power, Generosity, and Leadership (middle school) - Learners research problems caused by a natural disaster and give examples of aid to help those devastated populations. They learn the roles of the four sectors in responding to the needs. 
---
Community Resources
For meaningful service-learning projects with long-lasting impact, connect youth to people and nonprofit organizations in the local community related to crisis response and preparation. This is an opportunity for a field trip (may be virtual) or for an expert to teach about issues and what is already being done. Youth may write, call, or interview experts about needs and partnerships. 
Red Cross
Farm Services Agency (FSA)
Federal Emergency Management Agency (FEMA)
United Nations (UN)
National Hurricane Center (NOAA)
United States Geological Survey (USGS)
National Aeronautics Space Administration (NASA)
International Strategy for Disaster Reduction (ISDR)
Pacific Disaster Center (PDC)
National Center for Environmental Health (NCEH)
Center for Disease Control and Prevention (CDCP)
National Center for Infectious Diseases (NCID)
World Health Organization (WHO)
Natural Disaster Relief and Recovery Arrangements (NDRRA)
International City/County Management Association (ICMA)
Nonprofit organizations related to crisis preparation
---
​Project Ideas 
There are four types of service. The ideas below are grouped by these types. The best service-learning experiences follow the passions of youth and local concerns. These are provided to start conversations and ideas. 

This overview Guide for Planning Service-Learning describes each step of the process and actions to take.
This blank chart for Planning Service-Learning helps youth prepare for who does what for maximum service and learning impact
---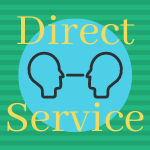 Plan ahead for a Disaster: Create a Family or Individual Plan for your family or others in the community
Make repairs or do yardwork for a family that experienced a loss.
Make fleece blankets (or pillows) for children who have experienced a loss. A blanket may provide warmth or be used as a comfort item. 
Collect toiletries, such as toothpaste, soap, socks, and snacks for families.
Volunteer at a shelter or help repair things that were damaged in a crisis.
---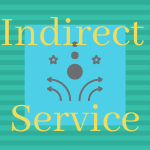 Respond to a traumatic event or loss by sending words of encouragement and empathy to victims or survivors to let them know you care and they are not alone. Service Sparks: Compassionate Expressions
Organize a neighborhood event and invite people who were affected by a disaster. Ask people to bring items and food to donate.
Participate in a Walk-a-Thon or other fundraiser to raise awareness and money for an agency that supports people who have experienced a disaster.
Learn about and research the culture, environment, or wildlife in an affected area, then create art to be used as a fundraiser. This project includes research, art, empathy and generosity, awareness, and fundraising. The youth create representations of what they have learned, such as paintings, stuffed animals, or clay models. They may aution their items or display them at a school event. The school community can vote for their favorites with coins and dollars. All proceeds go to aid people and the needs where the disaster struck.
Write words of encouragement to victims of a disaster
---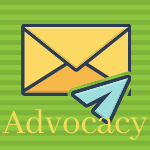 Let other people know what the needs are of people who were affected by a crisis.
Share information on social media, in your network, or on posters at your school about how they can help those experiencing crisis.
Talk to lawmakers if there are safety issues that need to be addressed
Decide as a family where to donate money with this Service Sparks: Family Donation Decision
---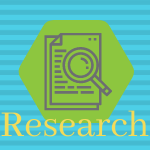 Conduct surveys in your school and neighborhood to find out if people are knowledgeable about weather or safety precautions they should take. Compile the information gathered and decide what is needed
Research different ways we have handled crisis in the past and create a crisis plan to help alleviate the consequences of a crisis in the future.
---
Literature Guides
Two Bobbies literature guide provides before, during, and after-reading discussion questions. This book tells the story of two pets that helped each other survive a hopeless situation and find a new home.
Humphrey the Lost Whale literature guide provides discussion questions for this picture book that shows a community coming together in a crisis. Although the people who care about Humphrey may not know each other, they work collaboratively to help the confused whale get back to the ocean. 
---
Quotes
Ways to use quotes with youth: Use it to spark conversation. Write about its meaning or do research on the person or topic. Represent the quote visually and display in social media. Tell whether you agree or disagree with the quote. Rewrite it to speak for you. 
"Don't wait until you're in a crisis to come up with a crisis plan." ― Phil McGraw
"I am a firm believer in the people. If given the truth, they can be depended upon to meet any national crisis. The great point is to bring them the real facts." ― Abraham Lincoln
"When something bad happens, you have three choices: You can either let it define you, let it destroy you or let it strengthen you" ― Unknown
"Tough times never last, but tough people do." ― Robert H. Schuller
"In a time of crisis we all have the potential to morph up to a new level and do things we never thought possible." ― Stuart Wilde