Keywords:
Health and Disease
Healthy Community
Service Project
Service Learning
Service Plan
YGFGservice
Youth Advisory Committee
There are many ways to be healthy and safe. We can build physical health with exercise and games, healthy food, and sleeping. We can maintain mental health with meditation, relationships, volunteering, and self-care. The health and safety of ourselves and others is important for a healthy community. These lesson plans, project ideas, and community resources help youth understand and advocate for healthy and safe choices for self and community, as well as learn about advocacy for good practices, disease research, anti-smoking/vaping, and mental health.
This toolkit guides youth, educators, group leaders, families, and community groups as they investigate the issue of health and safety and prepare to take action. Contents:
Current story 
Definitions
Key questions
Background
Lessons and activities
Resources in your community
Project ideas and guide to service-learning
Quotes
---
Living a Safe and Healthy Life
Life brings so many opportunities and wonderful experiences. However, a lack of health or safety can damage one's ability to live their life to its full potential. Therefore, it is essential that we promote a healthy and safe environment. Thankfully, youth can utilize their voice, heart, and passion to help encourage health and safety.
"Health is a state of complete physical, mental, and social well-being, and not merely the absence of disease or infirmity." – World Health Organization
Share this example of youth action.
In the 2021 Olympic gymnastics competetion, Simone Biles, the greatest gymnast in the world, removed herself from the competition. She is physically healthy and part of a healthy community, and her decision impacted others for good because she communicated the importance of taking care of our mental health. 
The World Health Organization created this video below to encourage people around the world to be active. Watch this and look for clues about different ways to be healthy. Make a list when the video is done. Why is it important to everyone that each person in our world is healthy? In other words, why do individual choices impact the common good? 

---
Definitions and Key Questions
See the handout below for Vocabulary and Key Questions related to health and safety. 
Definitions: 
As young people build knowledge and passion for health and safety, they can look up vocabulary and read more about the issues and needs. Here are some of the relevant vocabulary words.
health
safety
active
nutrition
Key Questions for Learning and Service:
These key questions may guide investigation or generate inquiry about other areas of interest. The best service-learning experiences follow the passions of youth and local concerns. Here are some sample questions:
What are ways that you maintain your overall health and safety? How could you make people aware of the importance of self-care and healthy practices? Maybe your words could invite someone to make some health or safety goals for themselves or to support others.
What can you do to encourage people to be active, eat healthy, and make safe choices?
How does the health and safety of our community impact our lives? Describe what you would like to see improved related to community health.
---
Background Information
Share these background resources to inspire and inform youth about health and safety. 
---
Lesson Plans
Learning to Give has hundreds of lesson plans to inspire and inform youth action. Search our full list of health-related lesson plans for topics that fit your interests and age of your kids. Narrow your search with keywords like exercise, sports, nutrition, or illness. Here are some sample lesson plans:
Self-Regulation in the Classroom - This lesson facilitates discussion and activities to help young people relax, stay in the moment, and use strategies that promote good mental health. 
No Boundaries - Lessons for elementary and secondary groups teach about needs of youth with disabilities in their school or community and take a step toward removing barriers. They raise awareness of ways to understand and show respect for people with disabilities through a service project. 
Visualizing Health and Safety - Together we define philanthropy and identify health and safety issues we encounter in the community. The group creates a visual display showing issues of health and safety that are important to them.
---
Community Resources
For meaningful service-learning projects with long-lasting impact, connect youth to people and nonprofit organizations in the local community related to their health and safety area of interest. This is an opportunity for a field trip (may be virtual) or for an expert to teach about issues and what is already being done. Youth may write, call, or interview experts about needs and partnerships. 
Local parks & recreation department
Schools
The Red Cross
Churches
Community centers
Local sports leagues
YMCA
Local coaches or former athletes
Special Olympics
Nonprofit organizations that focus on these issues
---
​Project Ideas 
There are four types of service. The ideas below are grouped by these types. The best service-learning experiences follow the passions of youth and local concerns. These are provided to start conversations and ideas. 

This overview Guide for Planning Service-Learning describes each step of the process and actions to take.
This blank chart for Planning Service-Learning helps youth prepare for who does what for maximum service and learning impact
---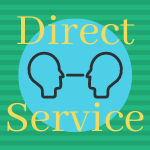 Set up a bicycle obstacle course and teach young children about bicycle safety. Solicit donations of bike helmets, or funds to purchase them, to distribute at the event.
Organize a sports team to promote fitness, team-building skills and sportsmanship. An easy and fun game for youth is kickball. Even youth that aren't very athletic can do well! Make sure that you pick the teams ahead of time so that no one feels left out. 
Get involved with Special Olympics to advocate for fair and respectful treatment of people with intellectual disabilities. There are many different leagues and events throughout the year, so youth would have many volunteer options.
Organize and assist at a blood drive.
Repair bicycles for the neighborhood children. Help find used bikes for kids who don't have one. 
Set up a booth and have people make cards for hospital patients. 
Organize a game day for seniors in your community. Customize the games and activities for their skillset. 
---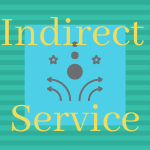 Teach bike safety to younger children through youth-created skits, games, and stories.
Teach a game to younger children in an after-school program.
Help younger children with problem-solving skills. 
Make a simple craft with an inspirational quote for a group that needs support.  
---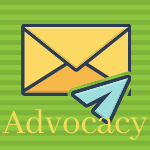 Reduce the stigma of mental illness by raising awareness about the types of mental illnesses people have and how it affects their lives. This can lead to acceptance by the community and more support for people who need it. 
Create pamphlets and posters about healthy living practices. 
Show clips or documentaries about people with physical or mental health issues overcoming adversity. 
---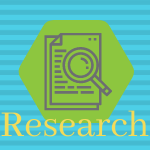 Research different organizations that promote health and/or safety. 

Research information regarding health care and access to health care within the community.

Research and compile statistics regarding safety laws in your area. Then find out what youth can do to help and educate the community on such findings. 
---
Literature Guides
 provides before, during, and after-reading discussion questions. This book guides conversations about worries as something we can be aware of and control. 
 provides discussion questions for this picture book that shows the components of a healthy community. Finding that each person sees their world a little differently is the basis for this children's colorful picture book.
---
Quotes
Ways to use quotes with youth: Use it to spark conversation. Write about its meaning or do research on the person or topic. Represent the quote visually and display in social media. Tell whether you agree or disagree with the quote. Rewrite it to speak for you. 
"I believe that the greatest gift you can give your family and the world is a healthy you." ― Joyce Meyer
"The safety of the people shall be the highest law." ― Marcus Tullius Cicero
"Prepare and prevent, don't repair and repent." ― Author Unknown "Safety brings first aid to the uninjured." ― F.S. Hughes
"It is health that is real wealth and not pieces of gold and silver." ― Mahatma Gandhi