Keywords:
Civil Rights
Fairness
Justice
Service Learning
Social Justice
YGFGservice
While no two persons are the same, this can unite us rather than divide us. As citizens of a fair and just society, we have the ability to take big and small actions to help us create a more equitable world. This toolkit links to background information, activities and resources, and project ideas related to equity and advocacy.
This toolkit guides youth, educators, group leaders, families, and community groups as they investigate the issue of equity and justice and prepare to take action. Contents:
Current story
Definitions
Key questions
Background
Lessons and activities
Resources in your community
Project ideas and guide to service-learning
Quotes
---
Stand Up for Justice and Equity
This toolkit inspires youth to learn and take action toward a more just and equitable society with tips and tools to help advocate against discrimination related to race, age, gender, ethnicity, and sexuality. For specific information on gender and sexuality justice and equity check out the toolkit on Gender Equity.
"It is not our differences that divide us. It is our inability to recognize, accept, and celebrate those differences." – Audre Lorde
Share this example of action.
Everyone has their own unique characteristics. It is important that we celebrate our differences rather than allow them to separate us. This video created by RBC Vantage acknowledges the struggles that are associated with individuality while encouraging everyone to stand up for themselves and others.
Video Reflection Questions:
How do the individuals in the video respond to the injustice they witness?
Identify areas in your school, community, or work where you see people lacking a voice. As a young person, what can you do to encourage other's true voices to be heard?
The video references "that little voice." What change do you think would occur if you chose to speak up with your "little voice"?
---
Definitions and Key Questions
See the handout below for these and more Vocabulary and Key Questions related to equity and justice.
Definitions:
As youth become more aware of individuality, they can look up vocabulary and read more about the issues and needs associated with achieving equity and justice. Here are some of the relevant vocabulary words.
Civil Rights
Equity
Social Justice
Equality
Key Questions for Learning and Service:
These key questions may guide investigation or generate inquiry about other areas of interest. The best service-learning experiences follow the passions of youth and local concerns. Here are some sample questions:
Where in your community have you noticed a lack of equity (ex: does your library have books that represent all students, does your school have a unisex bathroom, etc.)? As a young person, what actions can you take to address these observations?
Tell about a time when you witnessed someone being treated unjustly because of their faith, race, age, gender, etc. What can a young person do when they observe this? What changes need to be made?
What impact do major movements such as Black Lives Matter have on achieving justice?
What individuals in your community have made efforts to achieve equity? Were they successful and how? How did this impact your community?
---
Background Information
Share these background resources to inspire and inform youth about equity and justice.
Learning to Give's History of U.S. Philanthropy timeline - Youth voice and action are part of this story.
Culturally Responsive SEL for Social Justice activities
Learning to Give's white paper on the Civil Rights movement
Learning to Give's white paper on Martin Luther King Jr. and his impact on making our world more equitable
Education Trust article that discusses how achieving equality and achieving equity are two different accomplishments.
So you Want to Talk About Race? a book written by Ijeoma Oluo
The podcast Intersectionality Matters hosted by Kimberlé Crenshaw explores different social justice issues through the lens of intersectionality.

Lesson Plans
justice-related lesson plans
for topics that fit your interests and the age of your kids. Narrow your search with keywords like race, fair, laws, and advocacy
.
Here are some sample lesson plans:
What Is Justice? Compare and distinguish the meanings of fair, just, and equitable.
Your Place in the Community Teens identify their roles and personal values, and analyze how their personal values and beliefs developed in connection to their community's values and beliefs.
Ordering a Pizza Practice making a decision using principles of majority rule and minority rights.
---
Community Resources
For meaningful service-learning projects with long-lasting impact, connect youth to people and nonprofit organizations and natural resources in the local community related to equity and justice. This is an opportunity for a field trip, which may be virtual, or for an expert to teach about issues and what is already being done. Youth may write, call, or interview experts about needs and partnerships. ​
Black Lives Matter Movement
ACLU
NAACP
Equality Michigan (LGBTQ+)
Michigan United: A statewide organization of churches, labor, and community groups that works for civil rights and economic justice.
AARP (age discrimination)
American Association of People with Disabilities
Asian Americans Advancing Justice
American-Arab Anti-Discrimination Committee
Human Rights Campaign (LGBTQ+)
American Federation of Labor and Congress of Industrial Organizations (worker rights)
League of Women Voters of The United States (voting rights)
National Association for the Advancement of Colored People
National Congress of American Indians
National Women's Law Center
Unidos US (formerly National Council of La Raza—Latino rights)
Zinn Education Project
Nonprofit organizations that focus on these issues - Open Doors to Your Community
---
​Project Ideas
There are four types of service. The ideas below are grouped by these types. The best service-learning experiences follow the passions of youth and local concerns. These are provided to start conversations and ideas.

This overview Guide for Planning Service-Learning describes each step of the process and the actions to take.
This blank chart for Planning Service-Learning helps youth prepare for who does what for maximum service and learning impact.
---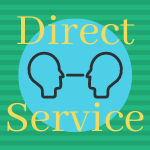 ---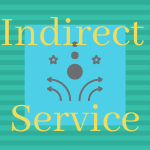 Work on an art campaign, check out https://favianna.com/resources/guides for guides on how to do this successfully!
Write and perform skits that are based on justice, advocacy, and civil rights issues.
Create PSA videos for civil rights issues. Show them at school or on local TV stations.
Make a plan to reduce food waste in your family and impact your community with this Service Spark: Reduce Food Waste.
---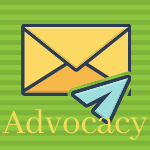 Promote tolerance and raise awareness, investigate the civil rights issues of today, such as LGBTQ+ rights or racial injustice, and create a campaign to raise awareness and promote tolerance.
Advocate for fairness and justice by writing a letter, calling or emailing a public official, or speaking at a public meeting. This Service Spark: Spread Peace, Say Something may help.
Research local civil rights advocates and activists. Learn from the advocacy work they have/are doing to inspire your own advocacy efforts!
Create effective advocacy posters with this Service Sparks: Advocacy Posters project.
Learn and teach others about current language that respects an individual's heritage, beliefs, and practices.
---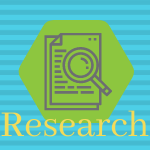 Research ways to make your community more equitable. This Service Spark: Inequities in Education helps youth use writing to communicate an idea to make one inequity a little fairer.
Read books about Ruby Bridges, Rosa Parks, and other leaders of justice.
Research the history and the current climate of civil rights in your community.
---
Literature Guides
The Hate U Give guide provides before, during, and after-reading discussion questions. In this story, Starr witnesses police brutality that is racially motivated and struggles to find the right way to speak up. Starr struggles to speak up because she is afraid of the reactions of others. Many U.S. communities are facing very similar situations to this story, and kids around the world are choosing to stand up and advocate for the causes they believe in. This book generates good discussion about what we can each do to help.
The Crossover literature guide provides discussion questions for this book written by Kwame Alexander in rhyme. Josh and Jordan Bell are brothers on the court and off the court. The boys navigate life as student athletes, while also learning how to overcome obstacles without letting those obstacles ruin their relationship. As part of the community we have to learn to traverse relationships and learn to forgive and understand others.
The Day You Begin literature guide provides discussion questions for this book written by Jacqueline Woodson. It takes courage to be yourself when you feel different. Telling your story is used as a way to bridge differences. The day you begin to tell your story, you see that everyone is a little bit different and a little bit the same.
When Aidan Became a Brother guide provides before, during, and after-reading discussion questions. Aidan knows what it feels like to not quite belong. This is a story about protecting and cherishing the uniqueness of each child. It is also the story of a child who was thought to be a girl at birth but was really a boy. His family is loving and supportive of the journey in a way that shows us all how to love and cherish each other's journeys, especially the potentially unfamiliar journey of child who is transgender.
---
Quotes
Ways to use quotes with youth: Use it to spark conversation. Write about its meaning or do research on the person or topic. Represent the quote visually and display in social media. Tell whether you agree or disagree with the quote. Rewrite it to speak for you.
"Justice will not be served until those who are unaffected are as outraged as those who are." ― Benjamin Franklin
"The process of empowerment cannot be simplistically defined in accordance with our own particular class interests. We must learn to lift as we climb." — Angela Davis
"Human progress is neither automatic nor inevitable... Every step toward the goal of justice requires sacrifice, suffering, and struggle; the tireless exertions and passionate concern of dedicated individuals." ― Martin Luther King Jr.
"The fight is not just being able to keep breathing. The fight is actually to be able to walk down the street with your head held high — and feel like I belong here, or I deserve to be here, or I just have [a] right to have a level of dignity." — Alicia Garza
"You can't separate peace from freedom because no one can be at peace unless he has his freedom." ― Malcolm X
"If you are neutral in situations of injustice, you have chosen the side of the oppressor." ― Desmond Tutu